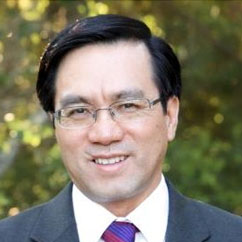 Jack Lu, PhD, CFA, CIPP/US
Jack is the Founding Partner & Chief Economist of IPMAP. An economist and financial analyst with an engineering background, he specializes in royalty determination and damage analysis for litigation in intellectual property including patents and trade secrets. Equipped with a CIPP/US certificate, Jack also provides economic and financial consulting in Article III standing, class certification, and damage/settlement estimate for litigation and regulatory procedures involving data loss, privacy breach, and security incident. He is a veteran financial analyst and valuation expert, and has extensive experience in valuing patents, trade secrets, data assets, data-intensive platforms/companies, and other intangible assets for licensing, transaction, financing (VC & PE), M&A, equity investment, and distressed assets investment. Jack's research and consulting services deliver valuation reports, pre-transaction studies, fairness opinions, market & competition analysis, pre-litigation & pre-assertion assessments, settlement & mediation packages, damage contentions, and damage expert reports.
Currently, Jack serves as the Sr. VP for Economic Analysis & Survey of the Licensing Executives Society (LES USA Canada). He was the recipient of LES President's Award in 2023, the highest honor LES can give to a member.
Prior to founding IPMAP, Jack served as Senior Economist, Director of Economic Analysis, and the Chief Economist at another economic consulting firm, where he conducted economic damage analysis for IP and other commercial litigation, developed two generations of financial distress forecast models for a major turnaround management firm, and operated the financial distress forecast & advisory practice. Prior to that, he worked briefly at a Montreal-based investment consulting firm as an investment analyst, and interned with the American Enterprise Institute (AEI) in Washington DC.
Jack is also an active researcher and publisher. His studies in intellectual property, patent markets, financial markets and other economic issues have been published by the Council on Foreign Relations, Cambridge University Press, Business Economics, Bloomberg Law, Law360 Expert Analysis, IAM Magazine, Licensing Economics Review, and Les Nouvelles, the Journal of LES International. He was an expert speaker at IP forums organized by Duke Law School, LES, London IP Summit, Patent Masters Symposium, and other entities, and his comments have appeared in CFA Magazine, Bloomberg Law news, IAM Online, IPWatchdog, Licensing Economics Review, and LES Insight. He co-authored the High Tech Royalty Survey Reports for three consecutive Surveys in 2011(the inaugural), 2014 and 2017, penning the chapters on economic and financial analysis. His most recent research can be found at his SSRN author page, Google Scholar, and Research Gate.
After receiving his B.E. in electrical engineering and M.Ph. in technology management, Jack studied economic policy and received his PhD from the University of Texas at Austin. He is a Chartered Financial Analyst (CFA) charter holder and a member of the CFA Institute, LES USA Canada, and International Association of Privacy Professionals (IAPP).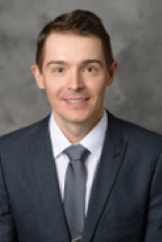 Yaroslav Rosokha, PhD
Dr. Yaroslav Rosokha is an Associate Professor of Economics at the Mitchell E. Daniels, Jr. School of Business at Purdue University. Dr. Rosokha brings rigorous, quantitative expertise to the IPMAP team with a distinct specialization in Game Theory, Behavioral Economics, and Computational Economics.
Prior to joining Purdue, Dr. Rosokha worked as a Consultant at Magee and Magee and collaborated with IP MAP team on several cases focusing on economic damages analysis, connecting his theoretical knowledge with applied economics and real-world problem-solving. In addition to earning his Ph.D. in Economics from the University of Texas at Austin, Dr. Rosokha obtained M.S. in Applied Mathematics and B.S. and Economics and Mathematics from the University of Houston.
At Purdue, Dr. Rosokha teaches undergraduate and graduate courses on Game Theory and Computational Economics.  Dr. Rosokha's research has been published in top economics and management journals like Econometrica, Management Science, and the Review of Economics and Statistics.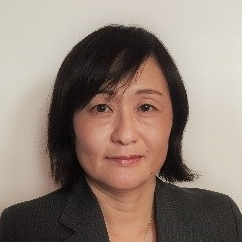 Keiko Hikino, MBA
Keiko Hikino, MBA, joined IPMAP as Senior Director in 2017. Keiko has more than 20 years of experience in economic and financial analysis for litigation consulting and economic research projects. Her extensive experience includes evaluation and quantification of economic damages for intellectual property disputes, antitrust violations, breach of contract, among others. Her projects include damages expert report and testimony, damages contention, settlement and mediation analysis, pre-litigation valuation, and non-litigation projects such as corporate strategy consulting for Fortune Global 500 companies.
Patent infringement damages is her primary expertise. She has engaged in dozens of cases of intellectual property disputes, as a consultant, or as a testifying expert. She has undertaken cases involving lost profits analysis, reasonable royalty analysis, royalty base analysis, econometric demand analysis, FRAND analysis for standard essential patents, and pre-judgment interest calculations. The fields of patented inventions she has worked include: semiconductor, computer hardware and peripherals, computer software, telecommunication equipment, mobile telecommunication standards, wireless technologies, consumer electronics, online retail, social networking, financial services, medical supplies, among others.
Prior to her litigation consulting career, Keiko worked as a research analyst at American Express in Tokyo, and also translated patent applications for a Japanese patent prosecution firm. Keiko received MBA from The University of Texas at Austin, and BA in Political Science from Keio University in Tokyo. She is fluent in English and Japanese, and resides in Seattle, WA.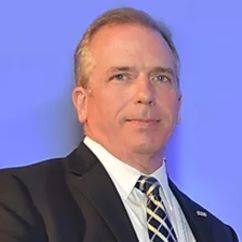 Bob Held
Mr. Bob Held is a senior consulting expert specializing in licensing negotiation, IP portfolio management and strategic planning, transaction, and monetization. Bob is the President of Held Intellectual Property, LLC, and recently worked for TeleCommunication Systems, Inc. (TCS) in Annapolis, Maryland as the Vice President, Intellectual Asset Management, responsible for the strategic management and monetization of TCS's IP portfolio. All assets of TCS were acquired in February 2016.  Immediately prior to joining TCS, Bob worked for Northrop Grumman Corporation, Electronic Systems Sector from 2003-2011 as the Director of the Intellectual Property & Strategic Technology Agreements business unit; and from 1998-2003 he worked at the IP firm British Technology Group (BTG) International.
Bob has been active in LES (USA & Canada) since 1998 having served in the following roles: Chair of the Aerospace and Transportation Subcommittee of the High Tech Sector (HTS) 2006-2007; Co-Chair and co-author of the HTS Royalty Rate and Deal Terms Surveys for 2011, 2014 and 2017; Secretary of the HTS 2011-2012; Vice-Chair of the HTS 2012-2013; Chair of the HTS 2013-2014; Workshop Chair for the 2012 HTS Winter Meeting; Program Chair for the 2012 LES Annual Meeting, Program Chair for the 2013 LES Annual Meeting, and LES Trustee for Content Creation, Capture and Delivery on the LES Board of Trustees 2012-2014. Currently Bob holds the position of President and Chair of the LES Board of Trustees. In addition, Bob has organized and presented workshops and mini-plenary sessions on a variety of IP topics, and is a frequent LES faculty member
Further information about Mr. Held can be found here.