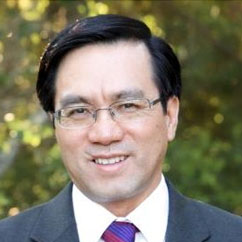 Jack Lu, PhD, CFA
Jack Lu, PhD, CFA is the Founding Partner and Chief Economist of IPMAP. An economist and financial analyst with an engineering background and research credentials, Jack specializes in economic study, financial analysis, assets valuation, and strategic advisory for IP transactions & litigation, and for IP-intensive corporate transactions and disputes in financing (VC & PE), M&A, equity investment, and distressed assets investment. Jack's research and consulting services deliver valuation reports, pre-transaction studies, fairness opinions, market & competition analysis, pre-litigation & pre-assertion assessments, settlement & mediation packages, and damage estimates.
Before founding IPMAP in the spring of 2014, Jack served as Senior Economist, Director of Economic Analysis, and the Chief Economist at another economic consulting firm, where he conducted economic damage analysis for IP and other commercial litigation, developed two generations of financial distress forecast models for a major turnaround management firm, and operated the financial distress forecast & advisory practice. Prior to that, he worked briefly at a Montreal-based investment consulting firm as an investment analyst, and interned with the American Enterprise Institute (AEI) in Washington DC.
Jack is also an active researcher and publisher. His studies in intellectual property, patent markets, financial markets and other economic issues have been published by the Council on Foreign Relations, Cambridge University Press, Business Economics, Licensing Economics Review, IAM Magazine, and Les Nouvelles, the Journal of the Licensing Executives Society (LES) International. He was an expert speaker at IP forums organized by Duke Law School, LES, London IP Summit, and other entities, and his comments have appeared in CFA Magazine, Licensing Economics Review, and LES Insight. His most recent research can be found at his SSRN and author page.
After receiving his B.E. in electrical engineering and M.Ph. in technology management, Jack studied economic policy and received his PhD from the University of Texas at Austin. He is a Chartered Financial Analyst (CFA) charter holder and a member of the CFA Institute, the National Association for Business Economics, and the Licensing Executives Society. He has been actively involved in supporting these organizations, including serving on the Executive Committees of 2011, 2014, and 2017 LES High Tech Royalty Survey.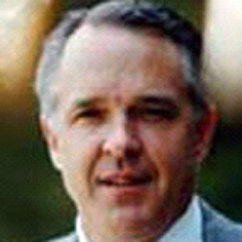 Stephen Magee, PhD
Dr. Stephen P. Magee, the President of Magee and Magee, advises IPMAP on complicated economic and financial issues such as IP economics, antitrust, asset pricing, and econometrics. He is currently the James L. Bayless/Enstar Corporation Professor of Finance and Economics and former chairman of the Department of Finance at the University of Texas at Austin. He holds a PhD in economics from the Massachusetts Institute of Technology.
Dr. Magee's current research interests include the economics of intellectual property and industrial organization, the calculation of royalty rates and patent infringement damages; cross-national economic effects of legal systems and lawyers; the economics of mergers; the supply effects on physicians of state medical malpractice reforms; and international trade. Dr. Magee teaches courses in managerial microeconomics and global finance, covering topics including antitrust, intellectual property, company and security valuation, and the cost of capital. Dr. Magee has published nearly 80 academic articles and three books. He has won three major teaching awards and the top career research award at the Graduate School of Business at the University of Texas.
Dr. Magee has worked on the White House staff and has advised four administrations (Johnson, Nixon, Ford, and George R. W. Bush). In 2003, he presented an academic paper before 1000 international economists at a conference in Havana, Cuba that was attended by Fidel Castro. The paper was on intellectual property and the effect of the informational revolution on economic development. Dr. Magee then met with Fidel Castro for over an hour. One of Dr. Magee's books (Black Hole Tariffs) was endorsed on the cover by two Nobel laureates in economics (Stigler and Buchanan) and the chairman at the time of the Nobel committee for economics (Assar Lindbeck).
Dr. Magee has extensive experience as an expert witness for leading companies in the software, computing, e-commerce, internet search, consumer products, healthcare, petroleum and petrochemical industries. Dr. Magee has served on the National Science Foundation Committee for Economics and the Secretary of Commerce's Economic Advisory Board. Dr. Magee has served on the editorial boards of six academic journals: the Review of International Economics, Journal of Economic Integration, Journal of International Economics, the Review of Economics and Statistics, Economics and Politics and the International Trade Journal; he has also served as a member of the Brookings Panel on Economic Activity.
More information about Professor Magee can be found here and here.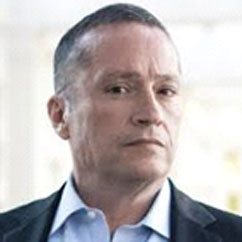 Erich Spangenberg
Mr. Erich Spangenberg advises IPMAP on business development, transaction structuring, financing, and investment in IP asset management. Erich is currently the Managing Director of Marathon Advisors S.a.r.l., and also serves as the Chairman of Yuzhi IP Advisors, a patent asset management firm specializing in China and Asian markets. He is the founder and former CEO of IP Navigation Group (IPNav), and the founder and former CEO of nXn Partners (predictive analytics). Mr. Spangenberg was previously a partner at the law firm, Jones Day, an investment banking executive at Donaldson, Lufkin & Jenrette, an executive at a telecommunications company, and a distressed asset manager.
Erich has received numerous industry and trade recognitions. In 2015 (and in previous years), Intellectual Asset Management (IAM) magazine named Erich as #2 of the top 40 IP "market makers" whose "connections, decisions and actions drive the ever-expanding global IP marketplace." In 2015 (and in previous years), Managing Intellectual Property listed Erich as one of "The 50 People Shaping the Future of IP." He has received numerous other industry and trade recognitions.
Erich earned his BA from Skidmore College (Periclean graduate), M.Sc. from The London School of Economics (Distinguished graduate), and JD from Case Western Reserve University (Law Review).
Read industry articles and other news coverages about Erich here and here.